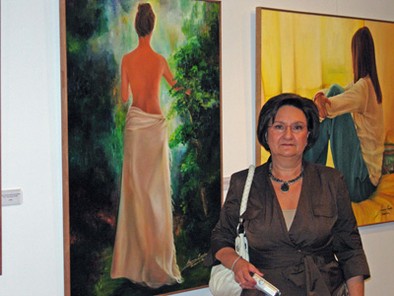 I was born in Madrid a few years ago, and I live in the city of Cáceres, considering myself another Extremaduran thanks to the warmth of its people. My mother was Mª Luisa Cuervas-Mons Artiz , considered at the time by the Marquis of Lozoya, a great art specialist, as the best miniaturist in Europe. From a very young age I experienced Art in my house, watching my mother with her fine brush painting for hours, or later, when her eyesight was no longer sufficient for the perfection that she demanded of her work, painting large paintings. From those hours of observation while painting, I took a liking to painting. I studied Art and Decoration in Madrid at the FAE. Later, once married, I returned to painting that for a few years I had relegated to the background due to life circumstances, with the help of Martínez-Terrón and José Fernando Gózalo Delgado, professors at the School of Fine Arts of Eulogio Blasco de Cáceres, where he studied drawing and painting for several years, as well as sculpture with the sculptor José-Antonio Calderón Silos.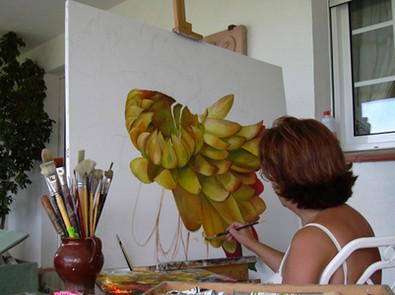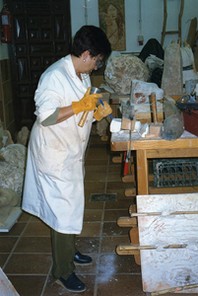 The great influence on my way of painting is my mother; The constant memory of his work is my way of giving the brushstroke; It is not that of a genius, but it is that of the heart. I believe that my painting is everyday, it is not a work of denunciation; The great intellectual painters are there to denounce. I think that Art is in the heart and mind.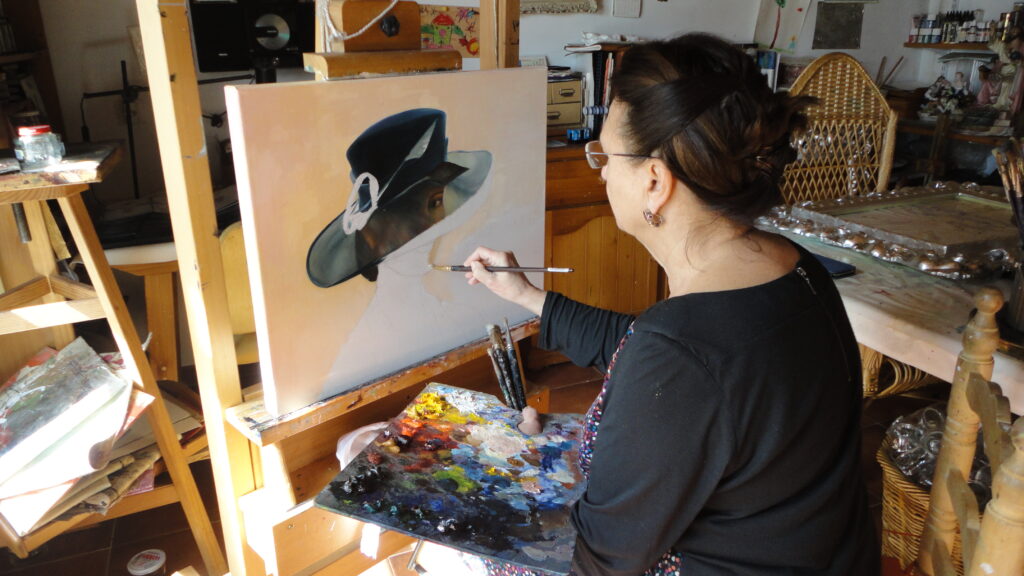 My women look forward, they are intimate, they are real, young as the soul is, as the earth is, so that the viewer can give them life, give them a story, make them dream, to look to the future as they do. My landscapes are a moment of unreality, to invent, to rest. My still lifes are to brighten the prosaic; I only intend, and I think it is a lot, that whoever fixes his gaze on them finds solace and recreation, that he leaves his problems forgotten for a few moments, that my painting relaxes him and provokes joy.